Cacao
Guayaquil, Ecuador's largest city, might boast a buoyant economy today, but it's still a shadow of its former glory. A little over a century ago, many of northern South America's most prestigious products – bananas, coffee, shrimp – flowed into the port in preparation for shipment across the world. Yet one of Guayaquil's most lucrative exports followed a trajectory unique from the others: cacao.
The bean's beginnings
Spain had known about cacao since the 16th century, when Francisco de Orellana, Guayaquil's founder, noted cacao cultivation on the coast near Ecuador's principal southern port. But strangely, even when Spanish conquistadors began appreciating the qualities of the country's cacao – the bean yielded a highly-prized, fruity and fragrant chocolate – they banned exportation of the sweet until 1789 – mainly because it enriched Spain's South American colonies but not the Spanish Crown's pockets.
The wider world knew nothing about Ecuadorian chocolate until the late 18th century when Guayaquil became the world's first cacao port. Then, for almost 150 years, Guayaquil enjoyed a near monopoly in the product's exportation, living up to its nickname, ciudad de cacao, or chocolate city. This prosperity came to an end, however, when a devastating blight and the stock market crash in the 1920's plunged the industry into near obscurity.
The industry raises the bar, but…
Now, Ecuador is synonymous with quality cacao production once more, due to a rise in demand across the chocolate market for quality over quantity. Guayaquil, the capital of one of five provinces producing some 85% of the country's premium-grade cacao, can rightly call itself a city of chocolate again. But somehow, despite stacking European supermarket shelves, despite trouncing even the French at the International Chocolate Awards, Ecuador's chocolate industry remains shrouded in mystery.
The mysterious cacao route
Unlike the whisky distillers in Scotland and the coffee industry in Costa Rica, the cacao business has not yet established many opportunities for local and visiting chocolate aficionados. In most cases, plantations have been entirely closed off due to geographical limitations and lack of agro-tourism development. The country's best bean, the arriba, is so named after the Spanish for "upriver", a frustratingly unspecific term that refers to its origins 'upriver' from Guayaquil. It is well known that most of Ecuador's cacao comes from five coastal provinces – Guayas, where Guayaquil stands, Los Rios, Manabi, Esmeraldas and El Oro – but more specific details are tougher to glean. Even if you knew where to go, it's difficult to glimpse, much less taste the coveted beans whilst they're on the plantations. They lie way off the beaten – and even off the rarely-traversed – tourist routes.
Similarly, chocolate factories exist, but they're a far cry from the delights Roald Dahl lets us fantasise about in Charlie and the Chocolate Factory, and they hardly encourage visitors. This is an industry that has geared itself exclusively towards exportation, not to observation.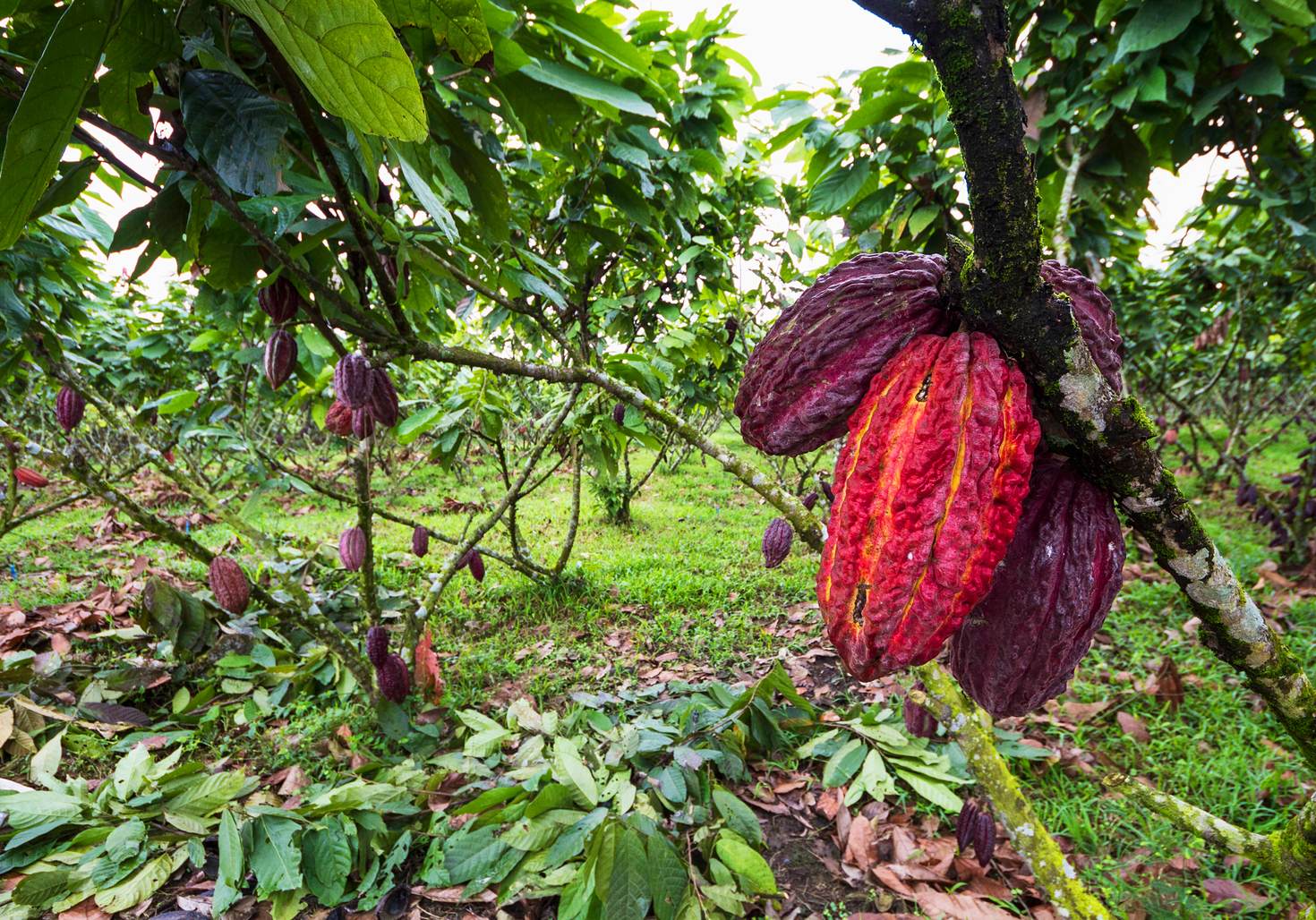 The cacao route, unwrapped
Ecuador's tourism drive only recently began to change all that. In this age of increasingly experiential tourism, purchasing the wrapped souvenir is no longer enough. Whisky tastes sweeter when you have felt the grain trickle through your fingers and drank in the machinations of the distillery; so does chocolate when you have cracked open a cacao pod, partied at a cacao festival, seen the beans sorted and bagged.
In Guayaquil, Lourdes Delgado, owner of Chchukululu Tours (chchukululu@live.com) is a leading light in chocolate tourism. She's also the owner of the Guayas province-based Chchukululu chocolate and runs tours on request that include visits to some of the region's cacao festivals, to cacao farmers along the Río Bulubulu, to one of Guayaquil's principal cacao grading and packaging factories and – of course – to a fair few tastings. These efforts are part of a concept she calls the Cacao Route, and she hopes to expand it in the future.
Gourmet Guayaquil
If you crave a taste of good Ecuadorian chocolate under your own steam, then slurp up a piping cup of hot chocolate at the wonderful La Pepe del Oro café within Grand Hotel Guayaquil (grandhotelguayaquil.com), atmospherically decorated with scenes from the city's cacao-exporting heyday. A more wickedly indulgent experience awaits at the Hotel Oro Verde's Le Gourmet restaurant, where the renowned 'chocodinners' feature different types of Ecuador-reared cacao bean in every course.
Quito's sweet treats
Quito is away from the heart of cacao action but it does boast one of the country's best tour operators with a chocolate discovery option.TropicEco (destinationecuador.com) have Pacari Chocolate tasting sessions as optional additions to any of their Quito city tour options.
Frustratingly, the 'big three' companies spearheading Ecuador's quality cacao industry – Pacari, along with the Kallari cooperative and Republica del Cacao – do not directly offer tours of any stage of their chocolate making processes, although all three have Quito stores where you can buy the bars.
Best bean-to-bar experiences
Instead, the task of providing bean-to-bar experiences for tourists has fallen to a clutch of small-scale artisan chocolate producers. In the cloud forest town of Mindo – admittedly more famous for its birdwatching – there is the wonderful El Quetzal de Mindo restaurant (elquetzaldemindo.com), where chocolatiers craft their own chocolate and offer visitors the chance to see how it is done every day of the week (4pm). In Misahualli, near Tena in the Ecuadorian Amazon, chocolate enthusiasts will find the well-established Chocolate Jungle (ecuadorjunglechocolate.com), where guides give a crash course in cacao history and tasting in a lodge abutting a 20-hectare plantation of the stuff.
And for UK-based would-be chocolate connoisseurs, top-quality chocolate resource Seventy Percent (seventypercent.com) are offering chocolate-tasting courses as of 2014, with Ecuador very much on the curriculum.
Autor: Robert Reid (Lonely Planet Writer)
Fuente: Lonely Planet