Centennial Park
It is in the heart of the city and divides in two the main street, 9 de Octubre Avenue. Through the park, thousands of people walk by the wide green areas. In its central part is the monument Column of the Heroes, honoring the heroes of local and regional emancipation. In the column is transcribed the Act of Independence of the city, dated October 9th, 1820.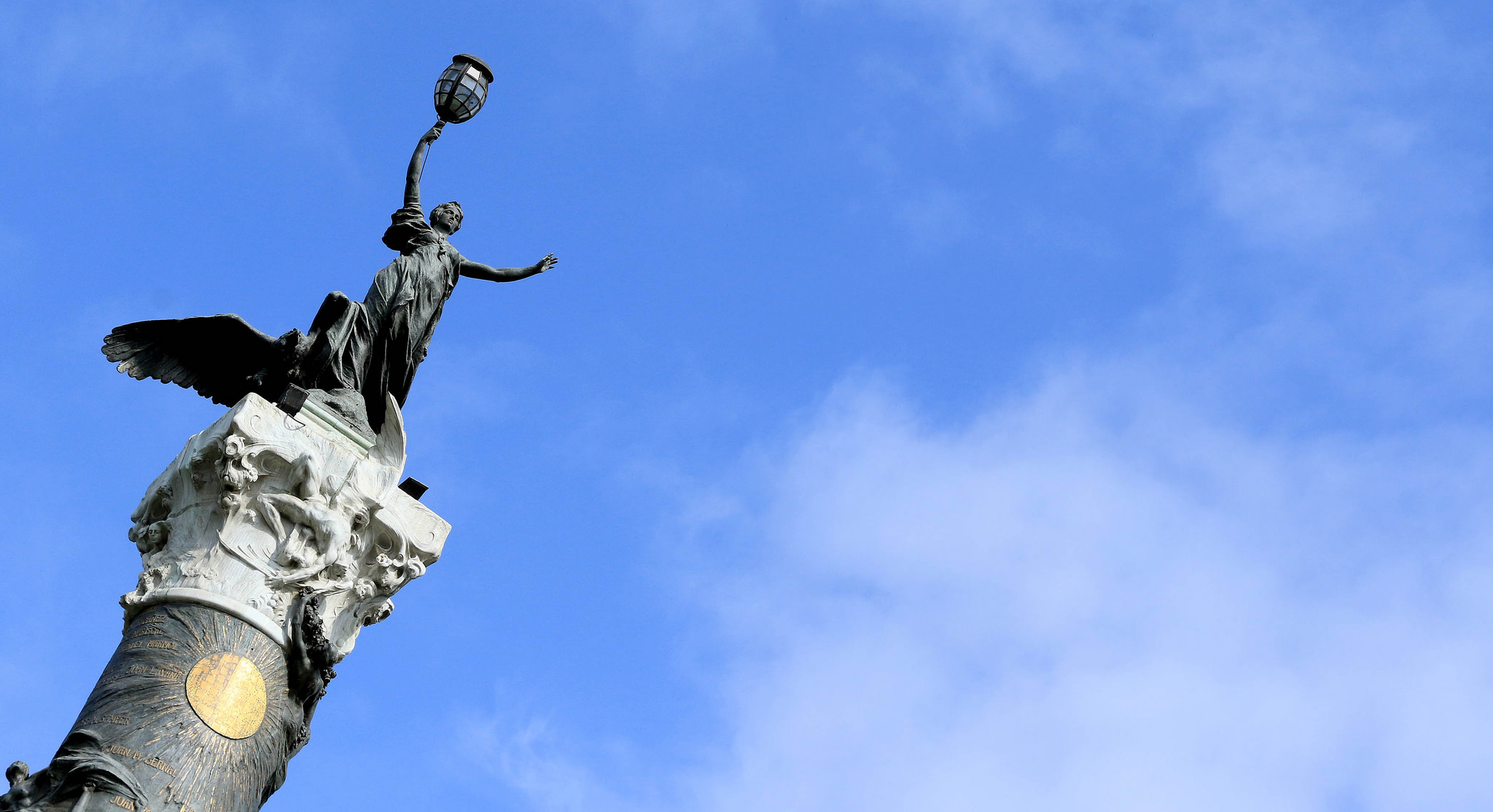 Seminario Park – Iguanas' Park
With its European style it is the oldest park in the city, also known as "Iguanas´ Park", because it is the habitat of a large number of iguanas that live on their trees. At noon they descend to feed and sunbathe. There are about 43 species among flora and fauna.
In its center stands the equestrian statue of Liberator Simon Bolivar made of bronze and resting on a marble base.
There is also the monument of the boars, donated to the city by the Chinese Colony.