Ruta Del Sol
Parque Nacional Machalilla

Agua Blanca archeological site and Museum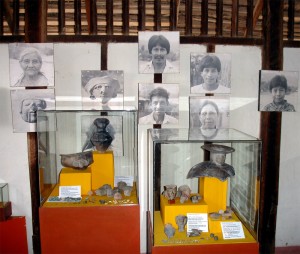 This museum is located in the Community of Agua Blanca, where you will find remains of a city where 5,000 people used to live during the Manteño period. The most outstanding objects in the Agua Blanca exhibit are: stone chairs, funeral urns, ritual ceramics, stone columns, and other idealized representations.
Traveltips arranges guided visits to this site.
Salango and the South Sea Rafters Museum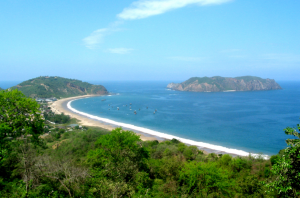 This museum is located in the small commune of Salango and it is a tribute to the intrepid sailors and merchants of Ecuador during the pre-Hispanic period.
Here you will see objects from ancient cultures as Valdivia, Chorrera, Machalilla, Guangala, Bahia and Manteño, which were collected in different places of Salango, Isla de la Plata and Puerto Lopez.
Isla de la Plata and balsa sailing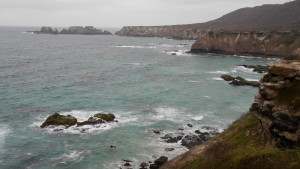 Isla de la Plata is located 30 kms off the coast of Manabi and it is one of the most important attractions of Machalilla National Park.
Here you can find different birds' species and marine mammals. Every year from June to September, the Ecuadorian coast is visited by humpback whales, making this an impressive whale watching destination.
Isla de la Plata has always been an attraction, thus archeological investigations indicate human presence since the Valdivia Age (3.500-1800 BC).
PUERTO LOPEZ
3-days tour in Mantaraya Lodge
Day 1
This adventure starts with a journey of almost 3 hours from Guayaquil to Puerto Lopez. You will travel along the coast from Santa Elena to Manabi, passing and visiting more than 10 fishing and artisans' villages in the area.
When arriving to Mantaraya Lodge you will have a delicious lunch and in the afternoon, after a short break, you will have the opportunity to visit the small fishing community of Salango. This small village is located south of Puerto Lopez in the Machalilla National Park and has an interesting museum with pieces collected from different places.
In addition, the museum displays in chronological order ceramics and archaeological remains of cultures that lived in this area more than 5000 years ago. After dinner you will have a briefing about the different kind of birds that you will find in the Machalilla National Park and to plan the next day activities.
Day 2
This day you will have land activities and will explore the wonders of Isla de la Plata´s cliffs. Isla de la Plata is a magnificent wildlife sanctuary, especially of coastal birds.
Our marine adventure begins in the peaceful bay of Puerto Lopez, to go on board a Mantaraya boat. The sailing lasts 1H00 to 1H30. There are 3 main activities in this full day tour.
The first one is a walk along a path on the island with a naturalist guide to watch birds like blue footed Bobbies, masked boobies, frigates and maybe albatross. You can choose to do a long or a short hike and then start the next activity.
The second activity is snorkel. You will have plenty of time to enjoy and observe a variety of flora and fauna.
Or, if you prefer to swim or rest on the beach, the ideal place is Drake Bay.
This tour includes a box lunch. In the afternoon you sail back to Puerto Lopez to take the transport to the hotel.
At night you will have diner and then the briefing to plan the next day activities.
Traveltips can also arrange diving tours. You will need your diving license.
Day 3
This last day offers the opportunity to visit the tropical humid forest also known as the Chongon – Colonche Mountain.
Our naturalist guide will show you more than 20 birds' species; explain about the local flora and fauna to have a better understanding of why this ecosystem is different from the others previously visited.
For a couple of hours be in touch with this wonderful paradise and feel to be in a real jungle.
An early lunch will be waiting for you at the hotel. In the afternoon we will have time to pack and leave.