Here is the capital of Galapagos, Puerto Baquerizo Moreno. The main activities of its inhabitants are fishing and tourism.
Its main attractions are:
Charles Darwin Ecological Boardwalk: built with local materials such as basaltic stone and wood, along with endemic and native plants in landscaping.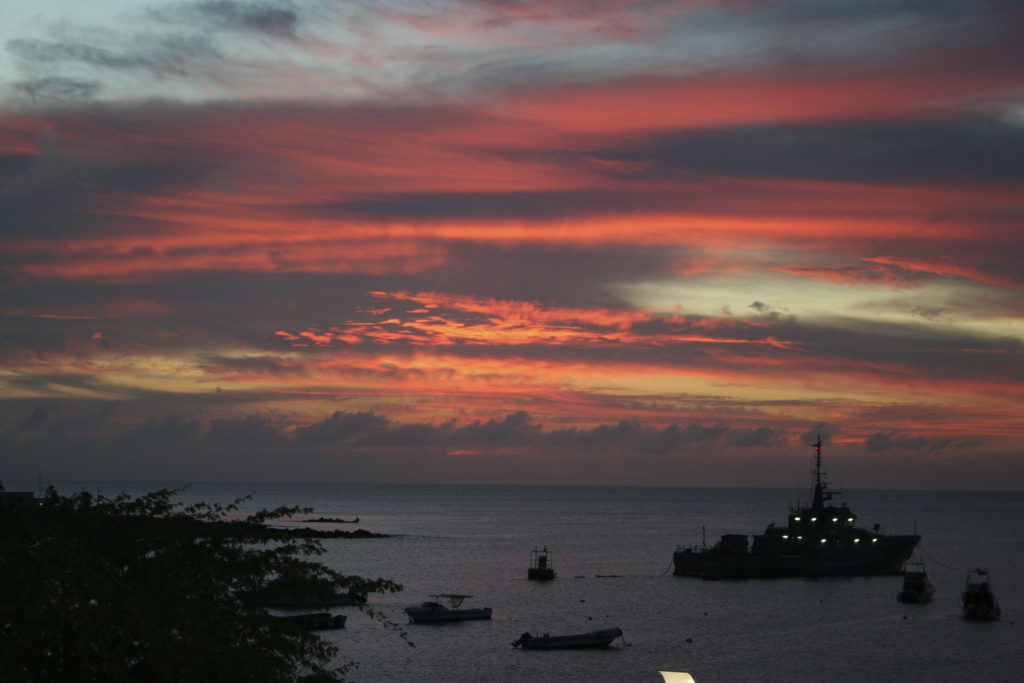 Sea Lion Square: playful sea lions that have made this place their natural habitat.
Mann Beach: beach formed of white sand and broken shells, with crystal clear waters to enjoy snorkeling, swimming, kayaking, photography.
El Junco Lagoon: the largest fresh water lake in the islands, with a large bird population.
Giant tortoise natural reserve: a refuge and breeding station for giant tortoises, geochelone chatamensis.
Frigate bird Hill: it has 3 viewpoints, with lots of frigates.
La Loberia Beach: coral sand beach of with lots of sea lions, ideal for surfing.
Interpretation Center: takes us through the history and settlement of the islands, explains its volcanic origin, the distance from the continent, its marine currents, special weather.
Leon Dormido – Kicker Rock: ancient and eroded volcanic cone, divided in two rocks, which resembles a sleeping lion.
Lobos Island: 20 minutes by boat, it is a nesting place for blue-footed boobies and frigates, ideal for hiking and snorkeling.
Witch´s Hill: coral sand beach with sea lions, ideal for swimming and snorkeling.
Punta Pitt: beach trail with natural viewpoints, unique place to watch the three species of boobies, as well as two species of frigates nesting in the same area.