With the highest concentration of plant and animal life of any region on the planet, the Amazon rainforest stretches through nine countries as a gigantic swath of green.
While Ecuador's borders contain a mere slice of the Amazon, the rainforest here is diverse, with quiet black water lagoons, raging chocolately rivers, dense tree canopies and flooded forests.
Resorts and their all-inclusive packages are a great way to explore the jungle, which can be a challenging place to find impromptu transportation and lodging. In addition, most lodges create tailor-made, guided trips for the avid birder, adventurous eater and wildlife watcher.
As a general rule, the farther you travel from civilization and roads, the more wildlife you'll see. So when choosing your destination, keep location in mind, especially if you can't fathom leaving the Amazon without spotting a caiman, pink dolphin or monkey. And beware: once you go to the trouble to get there, you'll want to stay for longer than you'd planned. Opt for the longer lodge itineraries if possible. Here are 5 of our favourite Ecuadorian ecolodges.
Ecolodges
1. Napo Wildlife Center
Skim along a quiet creek in a dugout canoe, as monkeys play overhead in the trees, to reach the Napo Wildlife Center. The lodge is the only destination of its kind within one of Ecuador's national parks – Parque Nacional Yasuní – which means easy access to wildlife. Visit nearby clay licks, where flocks of parrots, parakeets and macaws gather to feed, then sit in silence and soak up the view of a lagoon from the spacious communal hut. Profits go to the local Añangu community.
2. Sani Lodge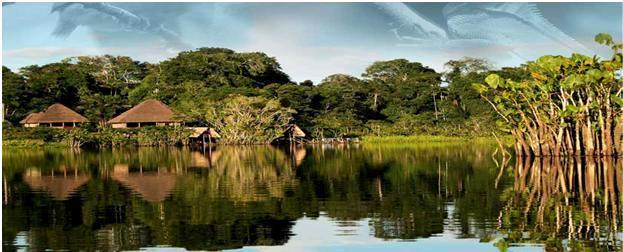 This quiet, rustic lodge feels hidden away from civilization on a black water oxbow lake at the end of a tributary of the Rio Napo. The community-run ecolodges promises prime birding, be it in the nearby tree tower or the dining room. Pure solar energy (and no generator) increases the presence of wildlife that would be otherwise scared away by the sound, and you're nearly guaranteed to see caimans slinking around the lagoon at night. Guides lead excursions on water or land and will introduce you to their families in the nearby village.
3. Kapawi Ecolodge & Reserve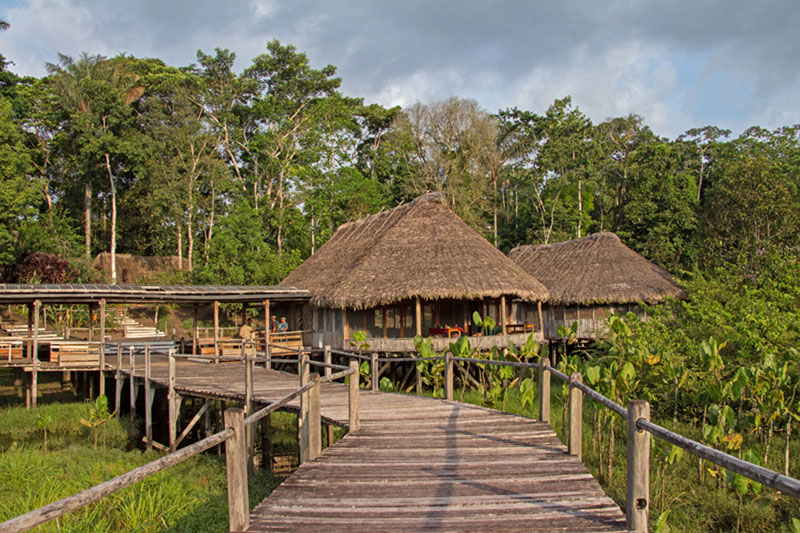 Accessible by small aircraft for most (as opposed to the 10-day walk from the nearest village), the thatched buildings of the Kapawi lodge occupy a pristine piece of jungle near the Peruvian border. Owned and operated by members of the local Achuar people, the remote resort focuses on cultural sensitivity and good environmental practices. Go fishing for a freshwater catch for dinner, visit a nearby Achuar community or hike through the rainforest with a naturalist guide.
4. Sacha Lodge
Birders from around the globe dream of a trip to this property. Expert local guides and a massive metal walkway raised 60m above the ground make hours with telescopes and binoculars particularly rewarding, and regular sightings include a variety of owls, tanagers, hawks and woodpeckers. Buffet dinners and assigned groups create a convivial atmosphere at the end of the day, and private cabanas come with a modern bathroom, dry boxes for cameras and ceiling fans.
5. Yachana Lodge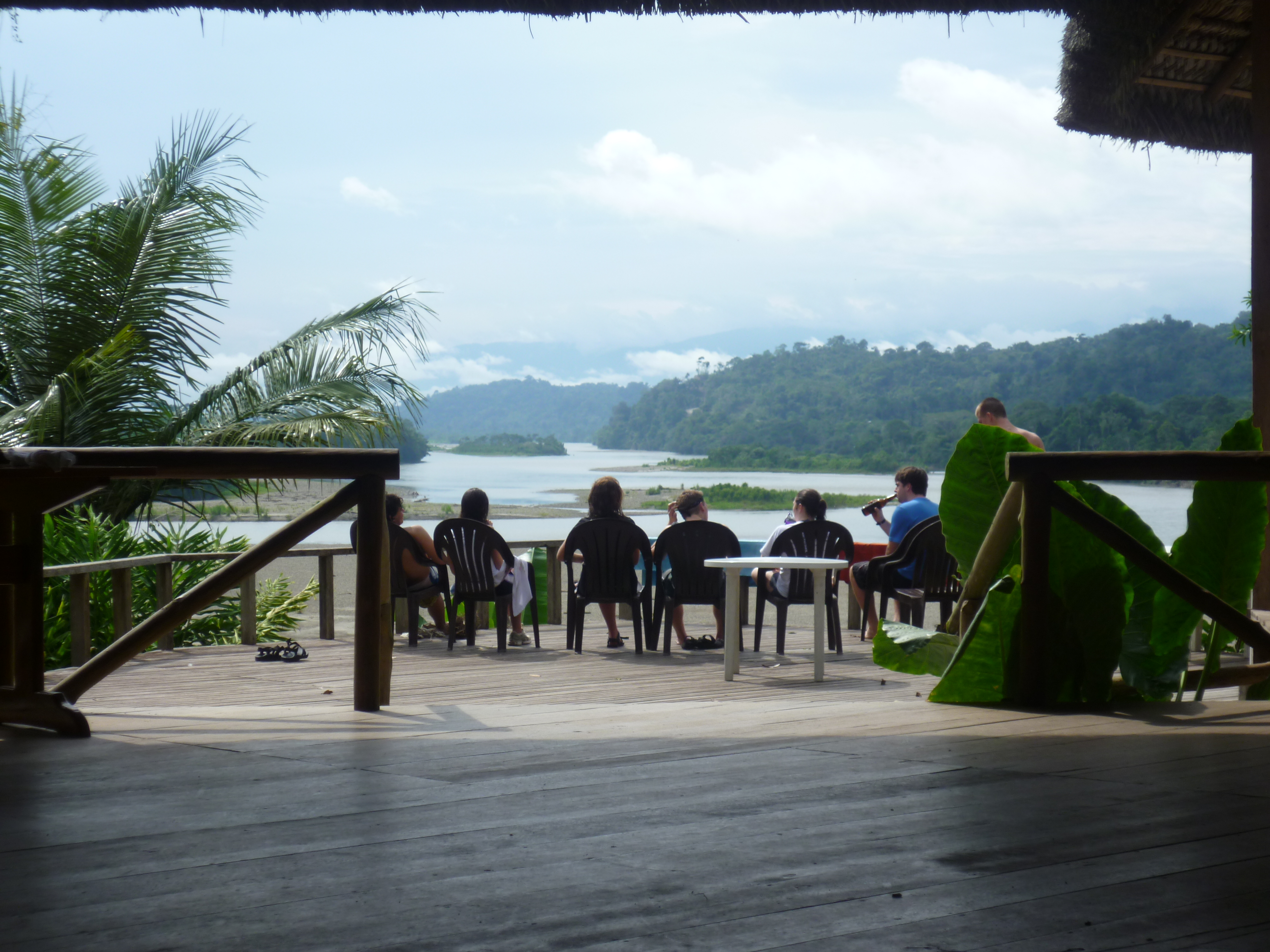 A progressive lodge founded and run by an American who once worked in the oil industry in Ecuador, Yachana will keep you busy with unique programs or provide a beautiful setting for relaxing in the rainforest. Study Spanish, learn how to cook using local ingredients (including yucca and beetle grubs that taste like bacon), swim in the Rio Napo and visit the adjacent Yachana Technical High School, where students from around the river basin come to live and study tourism and agriculture.
Autor: LUCY BURNINGHAM
Fuente: Lonely Planet